Farmer-led Agroecological Research in Malawi using Scenarios for Biodiversity and Ecosystem Services (FARMS4Biodiversity)
Summary:
FARMS4Biodiversity is an ambitious, interdisciplinary, multi-scalar project that was designed to address biodiversity conservation, support ecosystem services and improve food security under scenarios of land-use change in the Global South. After long research, learning, and collaboration in our Farms4Biodiversity Project, the project wrapped up on January 2023. We are so proud of the process and findings accomplished through the length of Farms4Biodiversity. You can read about Farms4Biodiversity below.
---
Partners
Our partners played a critical role in the development of the project and in its process over the years. Our research and institutional partners include:
View a list of our partners in this project here.
---
Funding:
With funding from Belmont Forum, BiodivERsA, and the EU (among others listed below), we are proud to have joined an impressive list of research partners asking:
Can agreocological practices buffer against the loss of biodiversity and ecosystem services in Malawi?
Are there breakpoints of adoption above which biodiversity is best retained?
Do social roles and forces influence agroecological adoption and resilience in Malawian smallholder farming households/communities?
Can participatory scenario planning enhance long-term community resilience and bioviersity?
Do new institutional and policy frameworks facilitate agroecologial practice adoption to support biodiversity?
Additional funding for FARMS4Biodiversity is provided by: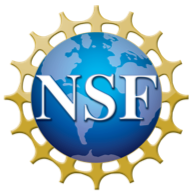 ---
Proposal
The complete proposal consists of four interrelated work packages. You can read about each in detail by clicking on the respective links below:
WP1: Scenarios of Biodiversity and Ecosystem Services
WP2: Community Social Dynamics
WP3: Participatory Scenario Planning
WP4: Innovative Platforms and Stakeholder Engagement
---
Findings and Culmination
Our main findings
Farmer-led agroecology practices have a positive impact on crop and pollinator biodiversity, pollination, pest control, crop production, and soil health.

Natural enemies, which include insects and birds, can help control pests like the Fall Army Worm, thus decreasing the reliance on synthetic pesticides that damage biodiversity.

Botanical sprays made from local plants can reduce pest damage in beans and maize.

Farm adjacent forests and shrublands boost food for pollinators like bees and butterflies.

Agroecology practices improve food and seed security for farmers.

Communities are eager to see more tree planting, forest regeneration, and the establishment of agroecology farmers' markets.
You can find more information about the findings by reading our media brief.
Community Feedback Event
During this event, we wrapped up our FARMS4Biodiversity project and presented the results and conclusions to the Farmer Research Team on how agroecological practices and land use change influence biodiversity and ecosystem services on farmlands. The event was joined by our partners, farmer researches, community promoters, and other farmers interested in learning about our work!
Strengthening Agroecology Regional Networks Workshop
On January 17th 2023, researchers, members of nonprofits, and farmers gathered at the SFHC Centre for the Strengthening Agroecology Regional Networks Workshop. The workshop was funded by the Agropolis Foundation and the Biovision Foundation. Four presenters shared their work on policies to support agroecological and organic agriculture. This was followed by a panel session focused on how to further support the use of agroecology in Malawi. You can read a summary of this workshop by clicking here.